The Hong Kong Jockey Club ('Club') is a world-class racing club that acts continuously for the betterment of our society.

Founded in 1884 as a membership club to promote racing, today the Club operates a unique integrated business model of world-class racing and racecourse entertainment, a membership club, responsible sports wagering and lottery, and charities and community contribution. This enables the Club to generate economic and social value.

In 2020/21, the Club returned a total of HK$29.4 billion to the community. This included HK$24.9 billion to the Hong Kong Government in betting and lottery duties, profits tax and Lotteries Fund contributions and HK$4.5 billion in approved charity donations via The Hong Kong Jockey Club Charities Trust.

The Club understands that racehorses are an integral part of the racing sports and that the racing industry has a responsibility to ensure that racehorses always receive the best care possible. As such, the Club is committed to enhancing the health and welfare of its racehorses through the establishment of world-class infrastructure including equine hospitals, stabling and rehabilitation facilities and the effective implementation of policies and protocols to provide appropriate health protection and care.

The Club recognises that quality scientific research studies on an ongoing basis are critical to the continuous advancement of equine welfare. The Hong Kong Jockey Club Equine Welfare Research Foundation Limited was established in 2020 as a tax-exempt charitable organisation under Section 88 of Inland Revenue Ordinance (Cap. 112 of the laws of Hong Kong) with a donation of HK$600 million from the Club. Funds will be disbursed annually depending on income generated from investment of this principal sum.

The Foundation's vision is to constantly improve the quality of life of Thoroughbred racehorses throughout and after their racing careers and to educate the public about equine health and welfare. We will do this by funding research and encouraging collaboration between scientists, scholars, veterinarians and those engaged at the forefront of the racing industry whose decisions and actions affect the welfare of racehorses. We will support the dissemination of information and education through the Foundation's website and by organising a translational conference every four years. In addition, we will offer scholarships for the cultivation of young talent specialising in equine welfare research.

Each year, the Foundation will call for applications for funding. The application process will be conducted according to strict protocols. All applications will be subject to vigorous assessment first by the Veterinary Advisory Committee, assisted by other professionals in relevant specialist fields, and then by the Foundation's Board of Directors. The quality of the science will be the over-riding determinant when it comes to deciding which projects are considered for funding. The final decision will be made by our Board of Directors, based on their assessment of the practical benefit that the work will bring to the Thoroughbred racehorse. Only proposals of the highest quality and potential to bring practical benefits to the well-being of racehorses will be selected and funded.

The Foundation is a tax-exempt charity under section 88 of the Inland Revenue Ordinance in Hong Kong. We will gratefully accept donations from other parties in order to grow our investment portfolio and the funds available to support projects. Anyone who would like to support the Foundation is welcome to contact us.
Objectives of the Foundation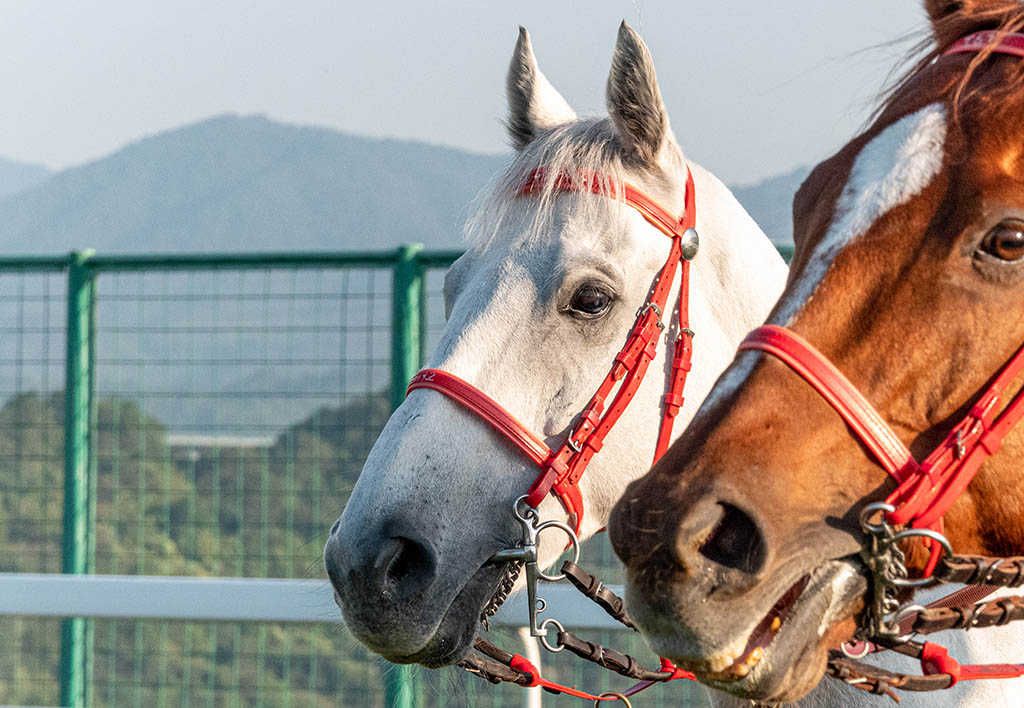 The Foundation's primary objective is to improve the lives of Thoroughbred racehorses both during and after their racing careers. We aim to contribute to the overall knowledge of equine health and welfare by supporting increased quantity of high quality research studies. The research outcomes will be openly disseminated, offer education to the public on racehorse welfare and be applied to benefit the racing and equine industry. Such research shall focus on all areas of equine welfare, in particular topics relating to:
Reducing the incidence of disease and injury in racehorses while training, racing and in retirement;
Improving veterinary clinical care to achieve better outcomes in the treatment of racehorses that sustain injuries or suffer disease;
Developing management practices that improve the health and welfare of racehorses while training, racing and in retirement; and
Improving veterinary clinical practice and knowledge to facilitate better informed decisions on how to manage racehorses on retirement from racing.
Board of Directors
The Foundation is governed by a Board of Directors:

Mr Michael T H Lee JP &nbspChairman
Dr Eric Li Ka Cheung GBS OBE JP
The Hon Martin Liao GBS SBS JP
Mr Lester G Huang SBS JP
Mr Nicholas D Hunsworth
Mr Jackson Woo Ka Biu
Mrs Ann Kung Yeung Yun Chi BBS JP
Mr Winfried Engelbrecht-Bresges GBS JP
Mr Andrew Harding

The Board oversees the overall operation of the Foundation to make sure it adopts a stringent approach in the selection of funding recipients and to ensure the effective application of the research outcomes for the benefit of equine welfare. It will make the ultimate decisions on which applications to fund in each annual grant cycle. Each year the Board endorse issues of particular relevance to the welfare of racehorses that merit close attention. This information will be published on this website in advance of the next deadline for grant submissions to provide applicants with time to develop relevant proposals.

The Board will also review the progress of projects that the Foundation supports on an annual basis to ensure that the work is on target and justifies continued funding.
Veterinary Advisory Committee
The Veterinary Advisory Committee (VAC) is appointed by the Foundation's Board of Directors to advise the Board on scientific and clinical matters relating to veterinary science and research.

The VAC will oversee a process of peer review of valid applications to the Foundation for funding. Projects will be ranked according to specified criteria and only those graded above a threshold level will be forwarded to the Board of Directors for further review.

The VAC will also review progress reports of funded projects and quantify actual achievements against research milestones and outcomes documented in the initial application to ensure that all funding is granted for optimal results.

The VAC consists of six members, all of whom have well-established clinical and/or research backgrounds and have achieved international recognition in their respective fields.
Chris studied Veterinary Science at the University of Bristol, UK in the early 1980s. He received further training in Equine Surgery at the Royal Veterinary College, UK and was awarded a PhD for research into the causes of racehorse fractures in 1991. He subsequently worked as a Senior Lecturer at the Philip Leverhulme Equine Hospital, University of Liverpool, and at several equine referral centres in the United Kingdom and Australia. Chris was Head of Veterinary Clinical Services at The Hong Kong Jockey Club from January 2003 to 2019 and now holds the position of Chief Advisor, Mainland Veterinary Engagement at the Club.
Read More
Celia is an Associate, Veterinary Specialist at Rossdales Equine Hospital and Diagnostic Centre. She is a Specialist in Equine Internal Medicine and works with both inpatients and outpatients with medical problems. She was awarded a Fellowship by the Royal College of Veterinary Surgeons in 2016.
Read More
Professor Dirk Pfeiffer is Chow Tak Fung Chair Professor of One Health at City University of Hong Kong's Jockey Club College of Veterinary Medicine and Life Sciences. Dirk graduated from Justus Liebig University, Giessen, Germany in 1984 with a Degree in Veterinary Medicine. He went on to complete a Doctorate of Veterinary Medicine at the same university in 1986. Following this, Dirk went on to do a Postgraduate Diploma in Tropical Veterinary Medicine at the Free University of Berlin, which involved fieldwork in Kenya, Somalia, Malaysia and Thailand. In 1987, Dirk moved to Massey University, New Zealand to complete a PhD in veterinary epidemiology and remained there for 11 years, where he became a Lecturer in Production Medicine and Epidemiology in 1992 and was appointed as Senior Lecturer in Veterinary Epidemiology in 1996.
Read More
Dr Wan obtained his doctorate in organic chemistry from the Massachusetts Institute of Technology and has 4 decades of experience working in established laboratories in the USA, the UK, Switzerland and Hong Kong. He is currently the Chief Advisor, Doping Control at The Hong Kong Jockey Club. For almost 20 years prior, Dr Wan was Head of Racing Laboratory (Chief Racing Chemist) at the Club. In this role, Dr Wan oversaw 64 full-time staff in a world-class racing laboratory specialising in identifying the use of banned substances and banned methods in equine, human, canine or camel biological samples from regulatory authorities in Hong Kong, overseas and Mainland China for the purpose of doping control.
Read More
Klaus is currently Dean of the Jockey Club College of Veterinary Medicine and Life Sciences at City University of Hong Kong. He previously served as Professor of Virology and Chair at Freie Universität Berlin, Germany (2007 – 2020), and Adjunct Professor of Virology at Cornell University (2007 – present). After finishing his veterinary degree in 1990, Klaus entered the field of virology, initially working with poxviruses. After his dissertation in 1993, his scientific focus switched to herpesviruses, specifically to work with equine herpesvirus type 1 (EHV-1). He completed his "Habilitation" in 1997. In the same year, Klaus started to work as a group leader at the Friedrich-Loeffler-Institute in Insel Riems, and began his investigations of an oncogenic herpesvirus, Marek's disease virus (MDV) of chickens. He has continued to work on these two herpesviruses during his time on the faculty at Cornell and in Berlin. More recently his research extended into influenza and coronaviruses (SARS- and MERS-CoV, infectious bronchitis virus of chickens, and canine coronaviruses).
Read More
After obtaining a degree in Animal Science at the University of Leeds, Mandy undertook her veterinary degree at The Royal Veterinary College, University of London and qualified as a veterinarian in 1995. She then spent 11 years in industry and private practice before going back to University of Liverpool to undertake a PhD supported by the Wellcome Trust. She first undertook a one-year Wellcome Trust Veterinary Research Entry Fellowship before becoming an Wellcome Trust Integrated Veterinary Training Fellow. The first three years of funding were for a PhD entitled Proteomic and Transcriptomic Signatures of Cartilage Ageing and Disease. The next three years of the fellowship were in a post-doctoral role in which she studied a 'A Systems Biology Approach to Musculoskeletal Ageing'. She is currently a Wellcome Trust Clinical Intermediate Fellow studying 'The role of small nucleolar RNAs in cartilage ageing and disease'. The 'Peffers Lab' consists of PhD students, post-doctoral research associates a technician and masters student(s).
Read More